The Leather Impact Accelerator supports the supply chain to overcome its core challenges.
The Leather Impact Accelerator is a set of tools that help the industry address the core challenges it faces around leather production, from farm to finished product. Broadly speaking, it establishes minimum social, environmental, and animal welfare requirements in the leather supply chain, incentivizes farmers and leather producers to meet them, gives brands a way to reward those that do, and encourages transparency along the way.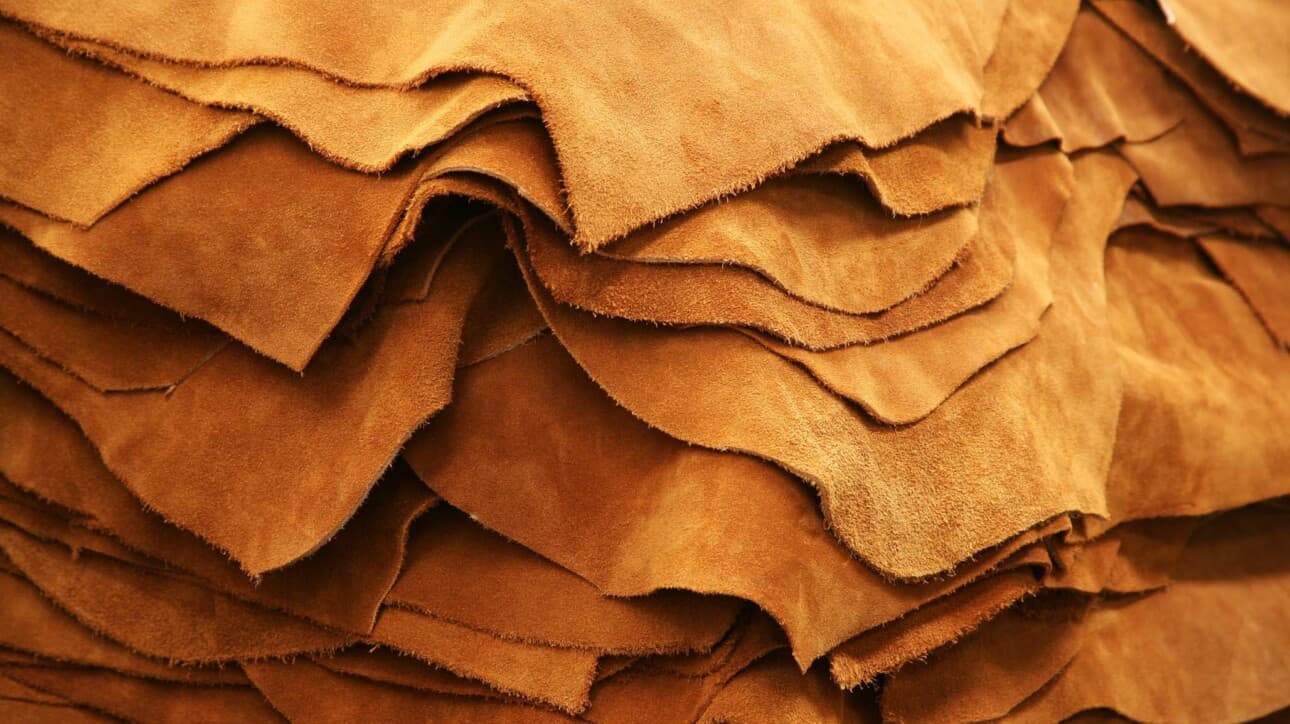 CHALLENGES
The leather supply chain is long and complex.
One of the biggest challenges in the leather supply chain is the lack of transparency. Many brands don't know where their leather comes from, which means that they can't impact suppliers and farmers. At the same time, suppliers and farmers don't know about the expectations that brands and retailers might have. Standards help provide a positive proof point, but with multiple options, it's hard for all parties to know which one to choose.
SOLUTIONS
We're creating alignment on best practices and recognizing those who meet them.
The Leather Impact Accelerator uses benchmarking and protocols to establish a set of minimum requirements for farms and suppliers to meet. It then gives brands a tool to bypass complex supply chains and financially reward those doing things right, while working to build transparency.
HOW IT WORKS
Benchmarking existing standards
Since the industry already has a number of different standards for leather, we've taken a benchmarking approach that sets minimum criteria that these standards must guarantee for certified farms and facilities to be Leather Impact Accelerator approved. We assess environmental, social, and animal welfare criteria, as well as traceability programs and verification.


Get involved
Everyone along the supply chain can take part.
DEVELOPMENT

We're busy revising the Leather Impact Accelerator for launch in 2023.
The Leather Impact Accelerator was launched in January 2021 in its pilot phase. This gave us a chance to test out tools, program requirements, procedures, processes, and deliverables.
In May 2022, we had our first public consultation period where we collected open feedback on the LIA documents included in the revision scope. This revision process was in close collaboration with the LIA International Working Group, aligning the framework with our Climate+ goals.
The LIA documents have now been revised and are out for a final public consultation period under their draft forms. The feedback we will receive during this period will be discussed with the IWG before the final documents are published.
This second public consultation will be open between December 12th 2022 and January 13th 2023. Please use the online form to submit your feedback on any of the drafts. 
FAQs
Find the answers to common questions about the Leather Impact Accelerator.
If you have a question not answered here, get in touch with us directly, and we'll be happy to answer it for you.
How does LIA Align with Textile Exchange's 2030 Climate+ Strategy?
Climate+ sets a direction for urgent climate action with a goal of 45% reduced greenhouse gas emissions from fiber and raw material production by 2030. Forests are one of the world's best carbon stores and deforestation accelerates climate change. Cattle ranching is linked to agricultural expansion in some of the most important biomes on this planet. LIA addresses deforestation through its DCF Protocol, which enables farmers and farm groups to sell Impact Incentives to brands and be financially rewarded for their commitment to preserving the land. As LIA evolves, our aim is to add more scopes that will work towards meeting our Climate+ goals.
Learn more about leather
Read about the sustainability challenges that come with leather production, the opportunities to overcome them, and the steps you can start taking to reduce your impact.